Login
No account yet?
| | | | |
| --- | --- | --- | --- |
| Server time: | | Your local time: | |
Penguino
Username
Penguino
Health

100%

Strength
4,769,037,287
Country
Hidden
Cash
$ 57,958,612,710
Member since
2021-12-02 1:22 AM
Bank account
$ 2,586,768,481,334
Referred by
No referral
Family
Regulators
Last online
2022-04-25 1:24 PM
Gender
Male
Attacks won
48
Rank
God Tier (lvl 1)
Attacks lost
32
Respect points
83
Murders
3
Protection
No
Missions completed
20
Personal text
Hello lovely citizens of the world. I come to you as a humble business man that has clearly jumped through all the hoops to be successful and on the straight and narrow. I've gotten my hands dirty when needed, but I've always cleaned them quickly. I am certainly someone to have on your side and not to be crossed.

I will run my companies with only my Family in mind. Joining my Family, is not an easy task. Very select individuals are let into the inner circle. Family is first. If they've got a problem with you, I've got a problem with you. No questions asked.

I will continue to be President of Switzerland for years to come, if you want to contest this.... we will have a tumble.

As the warden of the Prison in Italy. I will release you for free as long as I see you in there. Do not request it. For this reason, if I don't see you, its expensive to get out to cover the costs of everyone that got out for free.

If you have made my Friend's list, then you are protected by me. Those that have made my Enemies list... have certainly made a strong enemy.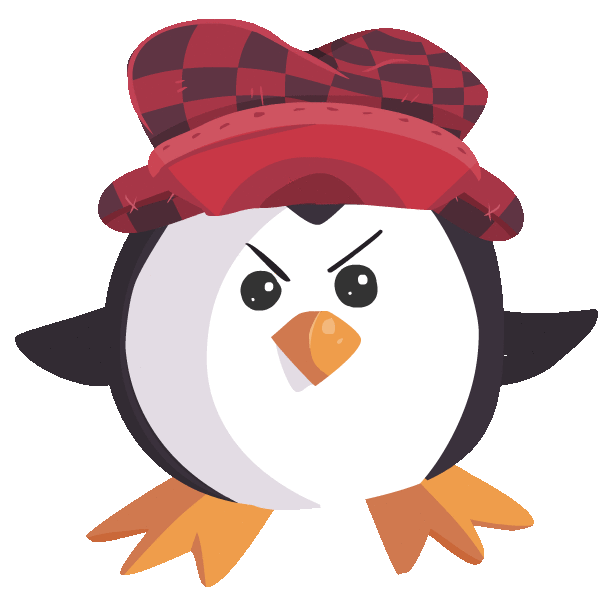 Do you want to mess with the Penguino? Think again.

Current Stats (12/20/21):
Street hookers 24
Hookers behind a window 3,415
Cars stolen 954
Jail Busts 679

Grand Moments:
1000 Hookers behind a window! 12/7/21 9:00AM EST
2000 Hookers behind a window! 12/13/21 6:30AM EST
1 billion in bank! 12/20/21 4:30PM EST
GOD TIER! 12/22/21 7:20AM EST
Mafia Palace 12/22/21 7:21AM EST
Referrals
TopDawg
Regulators
1,665,774,983
2War
No family
4,118
skankydave
No family
0
RikkiTikki
No family
434,716,432
zoltron
No family
0
TwinBlade
No family
1,769
SmolBlu
No family
2,313,894
Grizzly
No family
0
Monadikos
No family
3,633
Ploxbox
No family
7,638
Cloud
No family
7,566
Taco
No family
31,158
KingThadox
We Humble Few
516,816,863
Objects in possession
Prison
Italy
$ 0
President
Switzerland
$ 1,124,985
Blackjack
USA
$ 164,000
Ammunition factory
USA
$ 0
Prison
USA
$ 0
House
Penguino lives in a Mafia palace
Personal goals
Hit list
Murder
Crimes
Auction
Wheel of Fortune
Higher / lower
Airport
Work
Prison
Crack the safe
Lottery
Blackjack
Steal cars
Respect
Drugs
Ammunition factory